News
We will be at the Digital Games Expo
Space: E-24a
Sunday, November 13th at Akihabara UDX

You can get HOT PLUG++ for 500¥.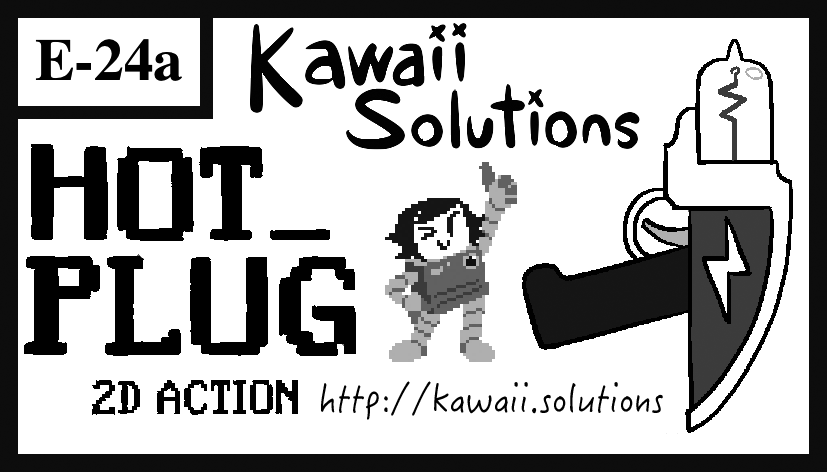 We didn't get in to Comiket 91 ;(
Maybe next time...
Games
HOT PLUG
Twin-stick shooter 2D action game where you play as a computer. Take back your stolen perhipherals!
For WINDOWS, MAC OS X, and LINUX.
System requirements: 64-bit OS
→ Credits

Past Events
Comiket 90

日曜日 西 d-42b
Sunday, West Hall d-42b

HOT PLUG +
Comiket 88

日曜日 東 S-06b
Sunday, East Hall S-06b

HOT PLUG